Published December 29, 2021
read
Top 10 experts in online privacy to follow in 2022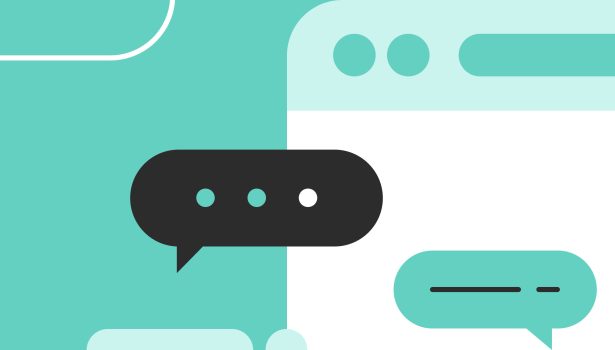 If you're like most of us, you've probably spent lots of time this holiday season online shopping for presents and getting ready for the festivities. But have you ever wondered how your data gets exposed on the internet and how you can stop it?
As much as we want to keep our information private, we live in a digital age without adequate data protections or incentives to safeguard privacy. Unfortunately, that means our user data is more accessible than ever.
The following industry leaders are passionate about sharing their wisdom and protecting people from hackers, tech giants, and government agencies taking advantage of privacy vulnerabilities and exploiting your data.
Follow these 10 experts in 2022 to pump up your privacy skills
According to the Identity Fraud Study by Javelin Strategy & Research, in 2020, identity fraud cost Americans $43 billion. That makes people like Eva Velasquez incredibly relevant. A guest speaker on numerous media outlets including CNBC Nightly Business Report, Forbes, and Bloomberg, Eva Velasquez is an expert on fraud prevention, identity theft, online scams and scammers.
Follow her on these social media platforms: Twitter and LinkedIn.

2. Julia Angwin, Editor-in-Chief and Co-founder of The MarkUp
Winner and two-time finalist for the Pulitzer Prize, Julia Angwin is an investigative reporter (formerly for the Wall Street Journal and ProPublica) and published book author with extensive experience covering the technology and the people it impacts. She co-founded The MarkUp, a nonprofit newsroom that "watches big tech" and is a great source of useful materials, tips and investigations of privacy violations by tech companies, industries and governments alike.
Find Julia on these channels: Twitter and her website.

3. Brian Krebs, Investigative Reporter
Brian Krebs is a globally recognized cybersecurity expert, independent investigative journalist, and author of the New York Times Best Seller, Spam Nation. He also writes his own blog, KrebsOnSecurity, where he exposes cybercrime and data breaches across companies.
Connect with Brian on these platforms: Twitter and LinkedIn.
Eva Galperin's passion for protecting vulnerable populations from data privacy violations is evident in over a decade of work in cybersecurity. From researching malware in Asia to writing cyber security training materials for everyday users, she advocates for privacy protections for all.
Take a look at the educational content on eff.org, and follow Eva on Twitter.

5. Steve Morgan, Editor-in-Chief at Cybercrime Magazine & Executive Producer at Cybercrime Radio
A prolific researcher, publisher, journalist, and author, Steve Morgan is a sought-after expert on cybercrime. He prepares annual reports on cybercrime featuring statistical data referenced by tech industry leaders worldwide.
Follow him here: Twitter and LinkedIn.

6. Tyler Cohen Wood, Talk Show Host & Cybersecurity Influencer
Cybersecurity expert, writer, and host of MyConnectedLife, Tyler Cohen Wood uses her platforms to teach internet users how to navigate the online world while protecting their children, businesses, and privacy.
Connect with Tyler on these platforms: Twitter, LinkedIn and her website.

7. Dan Arel, Data Privacy Advocate
Parent, tech enthusiast, and freelance columnist, Dan Arel offers insights covering the intersection of parenting, technology, and youth hockey.
You can find him on the following channels: Twitter and Hackernoon.

8. Pierogi, Founder of the Scammer Payback YouTube Channel
Cybersecurity specialist, video creator, and scammer vigilante, Pierogi uses his platforms to expose scammers and dissect how they operate.
Learn how scammers think by following his platforms: Facebook, Twitter and Instagram.

9. Henry, CEO of Techlore
Owner of Techlore, a platform on a mission to spread privacy and security to the masses, Henry uses his knowledge and influence to help people worldwide make privacy, security, and anonymity accessible. He also cohosts Surveilance Report, a weekly security and privacy news podcast.
Follow Henry here: Youtube and his site.


10. Dimitri Shelest, Founder & CEO of OneRep
According to an alarming FTC report, "data brokers collect and store billions of data elements covering nearly every U.S. consumer." Dimitri believes that everyone is entitled to privacy. That's why he started OneRep, a privacy service that's deleted over five million unauthorized records from data brokers and people-search sites since its launch in 2015.
Follow him on Medium, LinkedIn and Hackernoon.

Make 2022 your year for safety
As technology evolves and more activities migrate to the internet, our physical lives will increasingly integrate with our online ones. In that sense, our online privacy becomes our safety, too. This upcoming year, follow online privacy experts to become a more cyber-savvy version of yourself, prevent attacks on your privacy, and stay safe both on and offline.