Published September 25, 2023
read
How to stop junk mail in 10 simple steps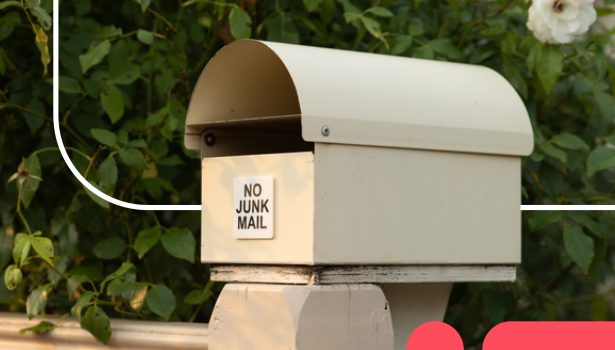 Receiving junk mail at your home or office is more than just another annoyance – it can also be a threat.
Between telemarketing calls, door-to-door salespeople, and unsolicited commercial email, it's easy to feel bombarded with advertisements non-stop. What's more, scammers can steal your mail to find personal information about you and commit fraud.
Junk mail from financial institutions or consumer credit reporting companies might include sensitive data, like your Social Security number. This is exactly what scammers need to carry out identity theft.
The best way to safeguard your data is to tell these companies you want to stop receiving junk mail. Many offer a free opt out service, while others make it much harder.
Read on to find out how to stop junk mail and keep consumer credit reporting agencies from sending your Social Security number through the mail system.
Why do we get junk mail?
Unsolicited commercial mail has been around for centuries, but its modern form starts with two 19th-century American entrepreneurs, Aaron Montgomery Ward and Richard Warren Sears.
When originally published, their catalogs sold almost everything anyone would want to buy. They had entire categories for clothes, medical supplies, and even houses.
But these weren't unwanted mailings. Product catalogs were actually remarkably helpful for people at the time. Local stores tended to place high markups on their prices, and customers wanted to spend less money to get their goods.
The direct money order payable option was simple and effective. When people wanted to buy things, they could simply search for the item right in the catalog.
But the idea was so successful that almost everyone started doing it. Now, any company that knows your address can send credit card offers, insurance offers, and other pieces of junk mail to you non-stop. Getting them to stop sending unwanted catalogs and junk mail can be incredibly challenging.
Consumers seeking junk mail solutions often feel frustrated and overwhelmed. But you can take back control of your mailbox. This article will explore methods to reduce junk mail through opting out of mailing lists, removing your personal data from databases, and leveraging other techniques. With some diligence, you can stem the tide of unwanted offers.
How to stop junk mail
1. Use the postage-paid envelope trick
The postage-paid envelope trick is an easy way to stop receiving catalogs and junk mail from credit card companies, insurers, and other advertisers. It works because it costs advertisers money every time you do it.
But you can only do this with companies that send you junk mail with a postage-paid return service. Instead of telling them you want to opt out, you write your name and return address on the envelope, seal it, and leave it in your mailbox.
When your mail carrier collects it, the envelope will travel through the mail system before landing back in your mailbox. This unnecessary trip is paid for by the company that originally sent the unwanted mail.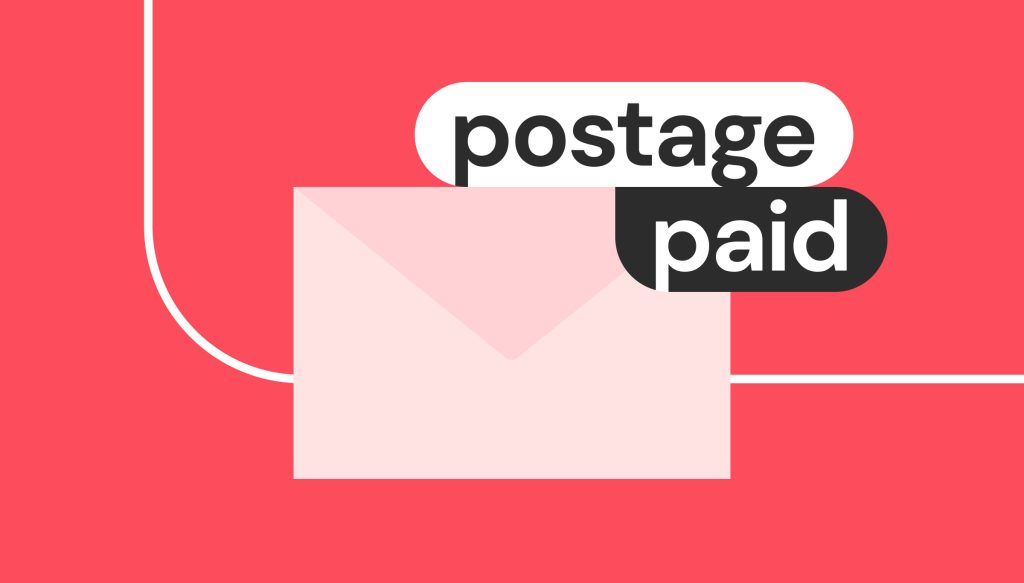 2. Register for DMA Choice to unsubscribe
The Federal Trade Commission recommends heading to the Direct Marketing Association's website DMAchoice.org and asking to opt out of its industry-wide direct marketing mail list. This can stop a large amount of junk mail from arriving through the post, but it won't stop all of it.
However, this is not a free service. The Direct Marketing Association charges $4 for its industry-wide opt out request. This request to stop junk mail lasts ten years. Even though it's a paid service, the fee is small enough that many people will find it worthwhile.
Keep in mind that this organization can't block direct mail sent by companies you have made purchases from before. In this case, your information is not located on the DMA Choice data and marketing association list. It's on a different, company-specific list that you'll have to opt out from separately.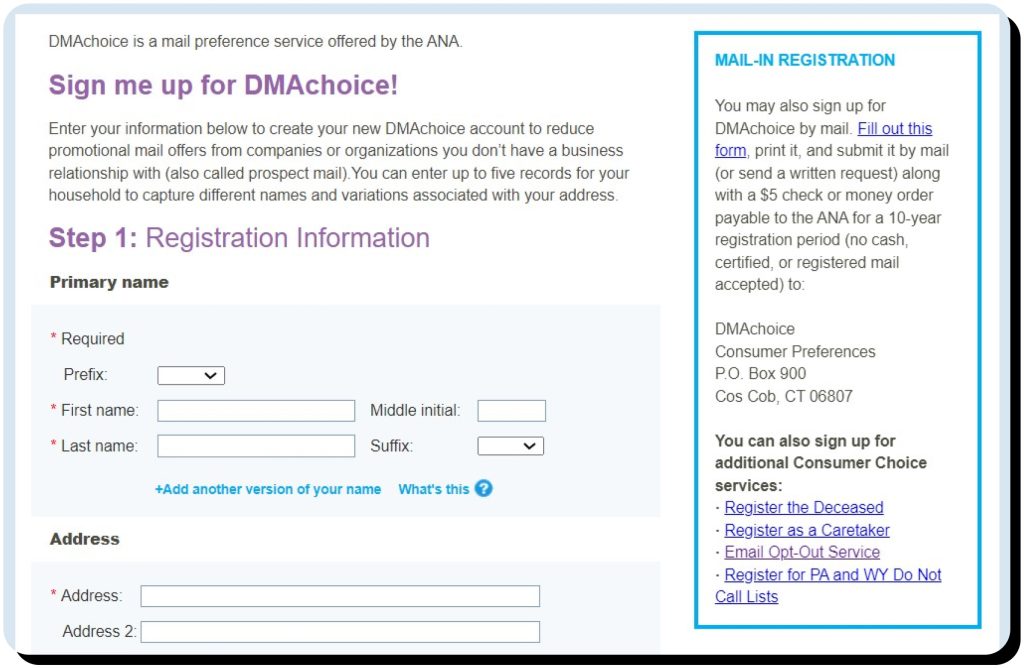 3. Opt out through Catalog Choice
Catalog Choice is an unsubscribe service run by a non-profit organization. It acts as a middleman, standing between you and the marketing services sending you magazine offers, paper catalogs, and credit card offers.
The service keeps a database of companies that send unwanted junk mail. You can look up the direct mail companies sending you catalogs and cancel each one specifically. Simply search for the company and fill out an online form telling them to stop.
You will have to submit your name, address, and other information to Catalog Choice. They will take care of your opt out requests and provide you with a dashboard where you can check on all that junk mail.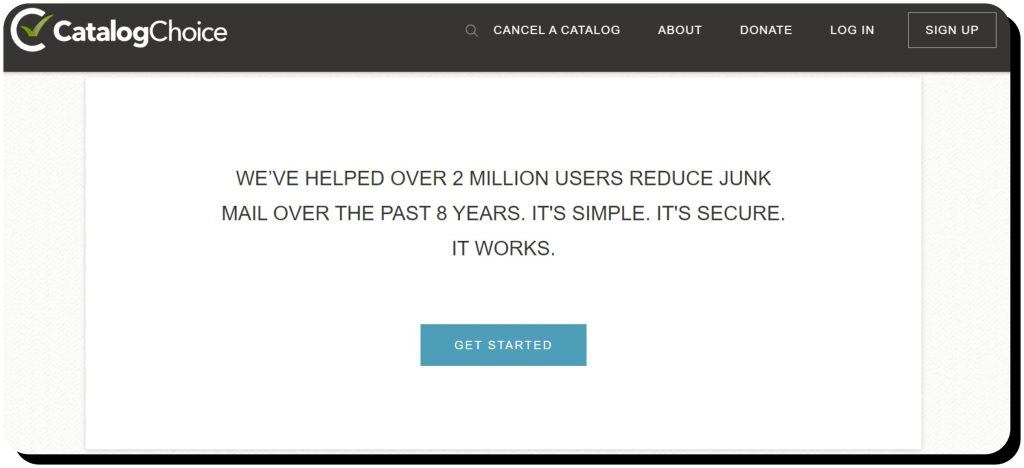 4. Unsubscribe from direct marketers' mailing lists
While it's easy to unsubscribe from many large-scale direct mail marketing companies, that may not eliminate junk mail entirely. Many local companies may continue using your information and sending you unsolicited mail offers.
Some of these direct marketers aren't even small companies. Banks and telecom providers also count as small direct marketers. If you want to prevent a telecom provider like Comcast from sending you mail, you'll have to make that request through the company's website.
Some companies make it hard to unsubscribe from their unsolicited offers. To stop receiving credit card offers from Citi, you'll have to call the bank at +1-833-981-0270 and tell them to stop.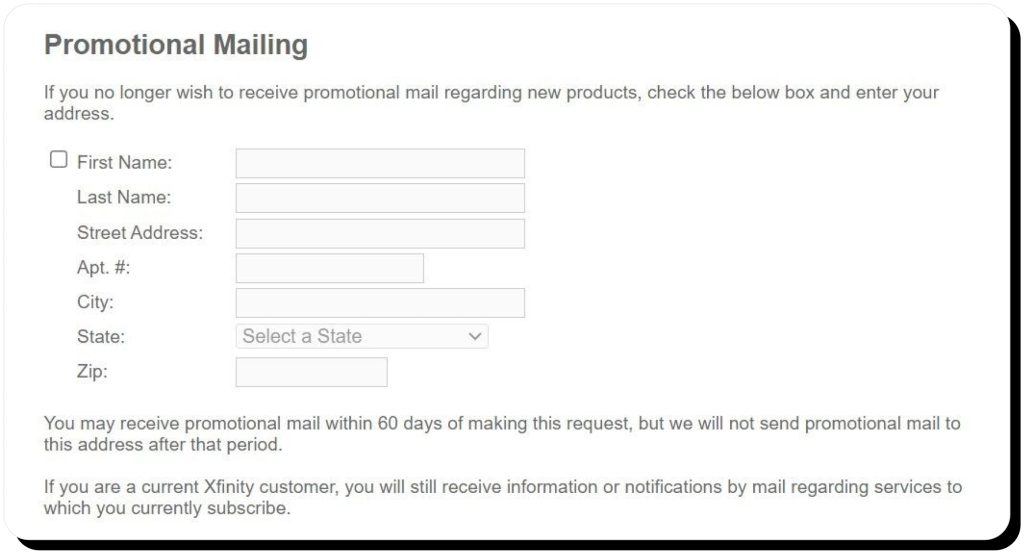 5. Stop financial junk mail with OptOutPrescreen
If you receive a large number of "prescreened" or "preapproved" offers for financial products, you can choose to opt out of these communications with OptOutPrescreen.
You receive these offers because credit card companies and insurance providers ask major consumer reporting companies like Equifax, Experian, and TransUnion to provide a list of people who meet their requirements. You can't prevent the credit bureaus from using your information, but you can prevent their customers from sending you prescreened credit offers.
You have two opt out request choices. You can opt out of prescreened offers for five years or you can opt out permanently. The permanent opt out process is slightly more involved – you'll need to complete a permanent opt out election form and mail it in.

6. Return unwanted mail to the sender
The US Postal Service will return mail to the original sender if you write "Return to Sender" on the envelope. This can be a good way to get marketers' attention and prevent the flow of junk mail to your mailbox.
The USPS will only return mail to its sender under certain conditions. The envelope must be marked with "return postage guaranteed" or "address correction requested", and it must be unopened.
You can also request ancillary service endorsements from the USPS to do this. "Address service requested" mail is undeliverable and not forwardable, so it gets sent back to the sender. "Forwarding service requested" mail works similarly, except you'll still receive mail normally in your mailbox.
7. Remove your information from data broker platforms
Almost everything you do online can be tracked. Many websites gather user information and sell that data to third parties. Often, this is data that you have provided to the website in question – like your name, address, and marketing preferences.
One way or another, this data finds its way to data broker and people-search sites. Once a data broker has your personal information, they will share it with anyone willing to look you up, including marketers, advertisers, and even scammers. What's worse, your private information is often shared free of charge.
Consequently, to keep your name and home address away from the prying eyes of advertisers and fraudsters, you should remove your profiles from data broker and people finder sites.
However, that is a long and tedious process. There are hundreds of different data brokers active in the United States, and they have different processes for removing people from their databases. Furthermore, deleting your record once is not enough – people-search sites constantly update their directories, so your information might reappear later.
Onerep can help you remove your data automatically and hassle-free. We scan 199 data broker and people-search sites for your information, send opt-out requests on your behalf, and verify that your profile has actually been deleted. Then we continue monitoring these websites in case a new profile pops up and repeat the process all over again. This ensures your address and other sensitive details are taken off these lists proactively over time.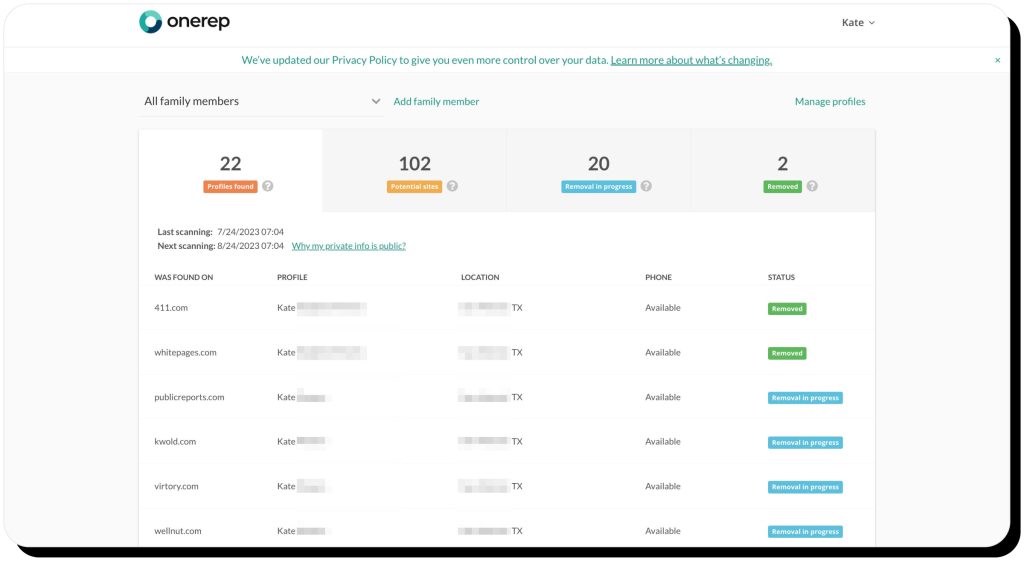 8. Take your address off the major coupon vendors' lists
The USPS offers direct marketers a service called Every Door Direct Mail. This service sends blue envelopes full of coupons to every address in a neighborhood, and the post office doesn't accept requests to remove you from the service.
That's because this service distributes mail by mailbox instead of delivering it by name. The envelopes are typically addressed to the "Current Resident", which means the USPS couldn't filter out your mail even if it wanted to – which, of course, it doesn't because it gets paid for this service.
What you can do is ask Every Door Direct Mail customers to remove you from their mailing lists. Some of the largest junk mail senders include Save and ValPak. You may need to look through your junk mail to find out which local companies are using this USPS service as well.

9. Sign up for a junk mail removal service like PaperKarma
If you receive a lot of junk mail, removing it manually might be a difficult and time-consuming task. You have to scan through every letter, coupon, and marketing offer to find out who sent it. Then you have to contact each of them and ask to be taken off their list.
Services like PaperKarma help to automate that process. All you have to do is take a picture of the logo that appears on the junk mail and upload it through the company's app. PaperKarma will take care of the process of finding the company responsible and adding your name to its opt-out list.
This will stop credit card offers and unwanted contact eventually, but it will take time. You may still need to opt out of certain services on your own – especially if they involve public records, phone directories, or digital data brokerage services.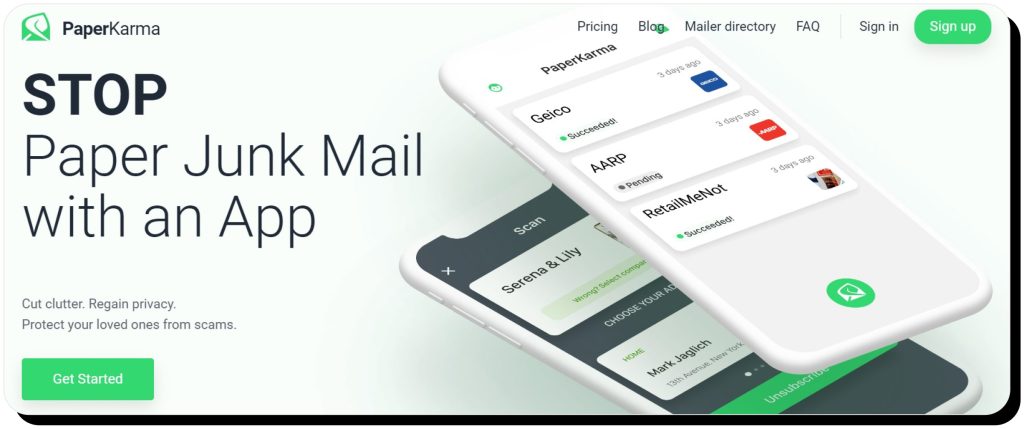 10. Install a "No soliciting" or "No junk mail" sign
So far, everything on this list focuses on mail delivered to you by the postal service. However, many local companies hire people to walk through nearby neighborhoods and hand-deliver flyers and coupons directly. You can't prevent these people from dropping junk mail off on your property.
The only way to stop these people from doing that is to ask them politely to stop. You probably don't have enough free time to wait for them to show up, so your next best option is putting up a "No Soliciting" sign.
Take a moment to verify your local laws concerning door-to-door soliciting. In many places, solicitors – which include door-to-door salespeople and pamphlet delivery people as well – are under no obligation to respect the sign you put up. In others, brushing off a "No Soliciting" sign is punishable by fines up to $1000.
A final word on junk mail
The steps above should help you stop junk mail from arriving in your mailbox, but nobody can guarantee 100% success. New advertisers and data broker platforms pop up all the time, and your information may live on in multiple databases. To truly stop receiving junk mail, you'll need to proactively search its source and take it down regularly.
FAQ
How do I permanently stop junk mail?

Stopping junk mail is a process. There is no one-time solution for permanently opting out of every unsolicited message you receive. You will have to opt out of advertisers' mailing lists consistently over time or have a third-party service do it for you. That includes submitting opt-out forms, writing letters or making phone calls asking to delete you from their databases.
Why am I getting so much junk mail?

Retailers and advertisers often share data with third-party data broker platforms, who then sell that data to other advertisers. Frequently making purchases from companies that share this information increases your chances of receiving unwanted mail.
Can I legally stop junk mail?

There is no federal law against direct mail advertising. However, the law does prohibit certain types of deceptive mail practices. For example, it's illegal for a company to falsely imply it's connected to the government. If you receive scams in the mail, you should report them to the FTC through its official website, ReportFraud.ftc.gov.
Why does junk mail keep coming back?

If you find yourself constantly unsubscribing from new advertisers, there's a good chance they're getting your information from a data brokerage platform. Data brokers will continue sharing your information with national advertisers and scammers until you contact them and make them remove it.