OneRep achieves SOC 2 Type 1 certification
October 12, 2023
Iryna Slabodchykava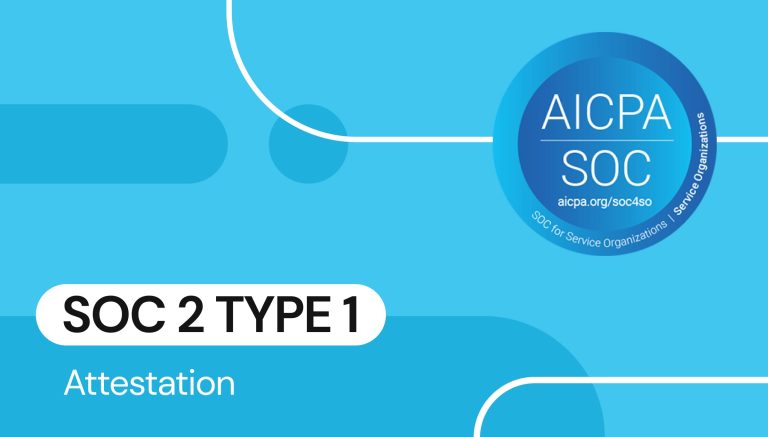 We're proud to announce that OneRep recently achieved SOC 2, Type 1 compliance by the American Institute of Certified Public Accountants (AICPA).
"This launch is a great example of our dedication to helping individuals, employees and companies stay private online, leading to safety in real life, said Dimitri Shelest, CEO of OneRep. "Thank you, OneRep's amazing team, for maintaining high data management standards; securing customer data cannot be overstated".
What is SOC 2 Type 1?
Put simply, SOC 2 Type 1 certification is a rigorous and internationally recognized standard for data security and privacy. The goal of this attestation is to determine whether the internal controls put in place to safeguard customer data are sufficient and designed correctly.
How is SOC 2 Type 1 assessment made?
SOC 2 defines criteria for managing customer data based on five "trust service principles"—security, availability, processing integrity, confidentiality, and privacy. Independent auditors use these principles to assess the extent to which an organization complies with one or more of them.
The Type 1 report examines an organization's systems and whether their design is suitable to meet the trust principles.
The importance of SOC 2 compliance for OneRep and our customers
Getting this certification means OneRep passed a comprehensive third-party audit of our internal systems and practices, ensuring that we meet the strict industry requirements.
This achievement marks a significant milestone for us at OneRep. It underscores our commitment to protecting our customers' sensitive information at all levels. While we haven't changed how we do business, we now have this important external expert validation, and our customers can rest assured that their data is handled with the highest level of security and integrity.