Published April 5, 2022
read
How to remove your personal info from Google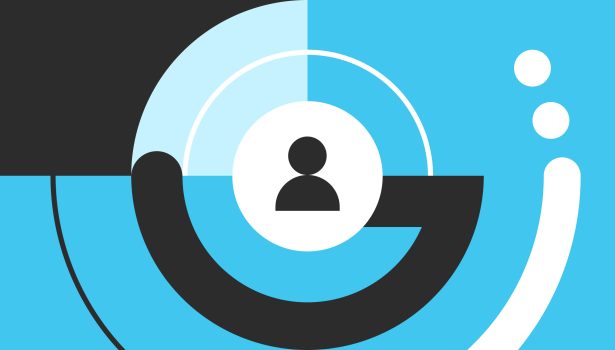 Your name, age, employment history, public records, family ties, the taxes you're paying, and even your traffic violations are on display for everyone to see. Learn how to take back control.
5 key steps to remove your name from Google:
Google knows too much about you. Its business model success is fully dependent on how effectively it collects information. Every day Google bots crawl billions of web pages in order to find and index all valuable information available online. If your information is out there, you can be certain Google's web crawlers will find, evaluate and add it to the search engine's gigantic database.
Not only does Google index and store every bit of data it gets from you and other people who share your information, it also relies heavily on data brokers, AKA people-search sites, that expose your info online without you even knowing about it.
Is this really a problem? Well, let's see. In addition to being a threat to your safety and making you an open target to cybercrime, Google search results can be inaccurate and reputation damaging.
To remove your personal information from Google, here are a few key tips to follow.
Remove yourself from people-search sites
It is safe to say Google and people-search sites like Whitepages, MyLife, Spokeo, Intelius, Instant CheckMate and other privacy-breaching websites are true partners in your privacy violation. Google gets hundreds of millions of search requests for people's names (phones, addresses, etc.) each month and this demand drives the multi-billion dollar data broker industry.
This industry depends on free traffic from Google to survive and people-search companies do all they can to make their webpages as fresh and content-rich as possible to rank higher in Google search results. To do so, they use your sensitive data such as your income level, the cost of your property, your family ties, your credit score range and a lot more.
So, if you are on a quest to erase your information from Google, the first thing you want to do is remove yourself from people-finder websites. This is not easy, taking into account the number of sites that might have your information and the complexity and variability of the opt-out procedures. That's why we have prepared over 190 free opt-out instructions to guide you through the process.
To specifically remove your name from Google search results made up of data broker listings, make sure you find all the sites that share your information and delete your listings from each of them. If you only remove your info from major people-finder sites, Google will eventually pull your information from less famous ones.
Quick tip: To avoid spam and personal email compromise, use a disposable email service for your opt-out requests.
If you don't have the time or patience to remove your information manually, OneRep can help you delete your listings from people-search sites automatically, ensuring your information is safe from Google search results.
Our automatic removal platform follows these three steps:
Scan
We scan 199 websites to see which ones have exposed your personal data. On average, a person's profile is found on 46 people-search sites. Some of them may publish several profiles because of name variations that generate new listings.
Delete
The OneRep tool automatically sends opt-out requests on your behalf to all people-finder sites that share your personal information. No matter how complex the opt-out procedure might be, we keep working until the profile is removed. We notify you along the way about the removal progress.
Monitor
Every month, we revisit the 199 data broker sites on our list to check whether your information shows up on additional sites or has reappeared on the sites you've already been removed from, as this tends to happen. If needed, the removal starts all over again.
Prevent Google from indexing your social media accounts
Some social media allow Google to crawl your pages in order to index your data. Once they do so, links to your Instagram, LinkedIn or Medium accounts are likely to appear as Google search results for your name. The solution? Tweak your social media privacy settings to block Google from indexing some of this data. Here is how you can do this on Facebook. To control your visibility on Instagram and stop it from feeding your images to Google Search, you can make your account private, set your photos and videos to private and revoke access to third-party apps and websites. In the same manner, you can limit your off-LinkedIn visibility, unlist your publications on Medium to prevent them from appearing in a search, or hide your Pinterest profile from Google and other engines.
After you adjust your privacy settings, Google and other search engines will stop linking to your profile or the content you're publishing. But don't forget that your account, posts and comments can still be found on Facebook and other social media if people search for your name there!
Delete information from the web pages that you control
Obviously, the most efficient way to remove your name from Google searches is to delete your social media accounts, web and blog pages along with data broker site profiles. That is something blog owners or active social media users will not do. Neither will they stop sharing personal content. They need to know, however, that once Googlebots have crawled and processed the pages with this content, their names and other details associated with them will appear in Google search results.
Here is what can be done to avoid private information being taken.
Remove sensitive information from social media
If you can't go private on social media or hide your profile from Google using your privacy settings, consider removing all sensitive information shared on your social media page. Why? Because data brokers pull your details literally from everywhere! To understand the scale of this data gathering, pipl.com, the supplier of data for numerous people-search sites, collects information from at least 300 data sources including Facebook, LinkedIn, Twitter, Tripadvisor and many others. Click here to see the full list. In the same manner, some web services pull your contact details from LinkedIn and other social media to sell this data to sales people and marketers. Prepare yourself for even more spam…
Remove information from the sites you own and then delete outdated content from Google
Have you already deleted your private information from your site or blog but the link to the non-existing page is still visible on Google? This happens because it takes some time for Google to update the content of the websites it crawls with its bots. If this is the case, make sure you request Google to delete outdated content from its search. There are also some other explanations of why your info is still visible. Follow the steps Google has outlined here to remove it for good.
Try removing information other people have posted about you
Sometimes you don't even have to share information about yourself – other people, apps and services will eagerly do it for you. Google your name and try not to be shocked when you see your photos, job title, contact details and other information published on various pages across the web.
Here are just a few examples of where this information can be found.
"About" pages of your former employers
Testimonials published without your permission
Web pages, articles, blogs mentioning you and your information
Google suggests that "the best way to remove information about yourself in Google's search results is to contact the website owner who published the information"… well, at least you can try. The search engine offers a few tips on how to approach these people. If they do what you ask and remove your details, Google won't have the information to list in its search results.
Ask Google to remove the information covered by their policies
If the steps above did not get you any closer to removing your personal information from someone else's web pages, try enlisting Google's support. The search engine claims they will consider removing your sensitive information published by other sites if it creates "significant risks of identity theft, financial fraud, or other specific harms". Here is what Google may remove alongside the links to Google's instructions on how to fill out removal forms:
Non-consensual explicit or intimate personal images
Fake pornography
Content about you on sites with exploitative removal practices
Sensitive financial, medical and national ID information
Content exposing contact information with an intent to harm and doxx you
Own your data
Your information is your responsibility. And if you don't want to see it scattered across Google, it's time you take the steps needed to regain your privacy.
Want to explore this topic further? We suggest you check out our article about removing public records. Also, take a few minutes to learn how to protect your privacy on social media and how to protect yourself from the most common types of cyber crime: synthetic identity theft, account takeover, criminal identity theft, senior citizens fraud, child identity theft, ssn fraud, tax identity theft, bank fraud, and other crimes exploiting personally identifiable information.
Sources
https://www.fastcompany.com/90310803/here-are-the-data-brokers-quietly-buying-and-selling-your-personal-information