Published March 22, 2022
read
What are data brokers and how come they sell your info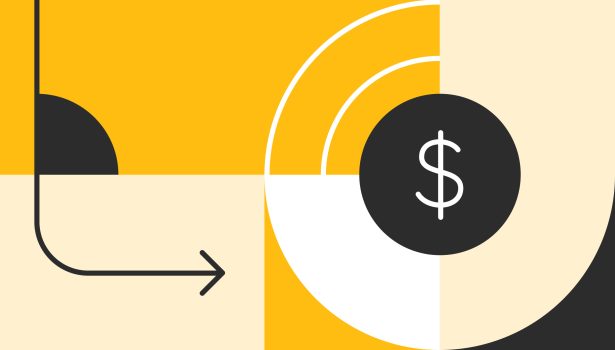 A comprehensive step-by-step guide to data brokers, Part 1
Have you ever Googled yourself? If so, you may be shocked when you discover your personal details scattered across the internet. The worst part? Some information may be incorrect.
Websites may label you as a criminal with kids, when in fact, you have a clean slate and no children. That can cause you real trouble. On the other hand, you may receive robocalls, despite adding your number to the Do Not Call list, or you may find super private stuff online that you've never shared with anyone.
If this is you, you need to know about data brokers and what they do.
This post begins a series of publications about the shady business of data collecting services, how they threaten your privacy and how you can protect it by removing your info from these websites.
So, let's start!
How do data brokers collect my info?
So how do Whitepages, FastPeopleSearch and others get your info?
Data brokers AKA people-search sites collect your personal data from a wide range of public and private sources with the purpose of sharing it for a profit. Here's what they do:
They accumulate as many public records as they can. And we're not just talking about records detailing where you work, but court records, marriage licenses, any unsealed lawsuits or legal actions, voter registrations, government spending reports, and the list goes on.
But it doesn't stop there.
They also dig for information from commercial sources like retailers, web services, and apps that provide your purchase history, as well as other details about your behavior and habits as a consumer. In addition, data brokers look into your web browsing activity and social media accounts, and other available public sources.
Outrageous, right? And it gets worse.
Last but not least, people-search sites buy information from each other and merge it with their own records. They then enrich your profile with this new data. But it's not always a seamless process.
Mikalai Shershan, Onerep's CTO,  explains that "Merging databases and matching scattered information from numerous sources into one profile is a challenging technical task. Errors happen from time to time. This is how you find irrelevant information attributed to you in a so-called profile of yours on Whitepages or get a bad 'reputation score' on MyLife."
What do they do with my data?
They give it away! Information brokers sell your personal data to organizations that care to learn about you — like your potential employer or your bank, for example.
Things get even less comfortable when you realize that data brokers — who, in fact, prefer to be called people-search websites or people-finder services — also list your data on sites open to the public.
My data is exposed. Should I worry?
Yes, you should. Anyone who has a WiFi connection and a computer or phone can get online and find sensitive personal data about you, including standard details (name, age), your family members, contact details, income level, education level, current occupation and employment details, links to social media profiles, and more.
You may not care that your info is exposed, but just think: stalkers and abusers can easily find you via people-search sites. Some of you may only experience an avalanche of spam from robocalls or annoying emails, but others can be seriously impacted by public personal data, especially if it's incorrect.
Another serious threat that can hit a random person is swatting. In December 2017, a 28-year-old was killed because he was the victim of a prank call that ordered authorities to go to his house. People can access your home address online, and use it for pranks, stalking, and the list goes on.
And beware: we are all super susceptible to identity theft.
Recent statistics show that 1 out of every 10 people in the USA falls victim to identity theft each year. The so-called "social engineers" trick you into giving out sensitive information, and then use it to steal your identity. Why? So they can gain a financial advantage, or obtain credit and other benefits in their name.
Things can go as far as medical identity theft! For example, a thief could get medical care like expensive surgery or prescriptions under your name. Just imagine finding out that you've paid for someone's nose job and an ensuing course of Prozac. Yikes.
How dare they! Is this even legal?
Unfortunately, it is totally lawful to post information gathered from publicly available sources. Since it is already available to the public, people-finder sites do not violate the law by sharing your personal details on their sites. It's crazy, isn't it?
You may not be able to sue data brokers, but there is a solution – you can get your info off the web!
What can I do to protect myself?
Getting people-search engines to remove your information is time-consuming. The good news? It's definitely possible. The law is on your side: it requires all data brokers to comply and remove your information upon request. And yes — all sites have a data removal procedure.
Every site offers a unique way to remove your data. For example, PeekYou opt-out differs from MyLife opt-out, PeopleFinders opt-out, or Instant Checkmate opt-out (and the list goes on). And it can get complicated.
But we can help you out! Our cybersecurity team has studied all removal procedures and devised detailed instructions for 350+ people finder sites. Follow them to delete your sensitive info from people-search engines manually or check out the Onerep tool for automated removal.  
Our next post in the data broker series will arm you with practical how-to tips and tricks to help you opt out of top data brokers visited collectively by over 130 million people every month.
Stay tuned for more useful stuff from Onerep cybersecurity team! 
Sources