Published March 23, 2022
read
How to remove yourself from top data brokers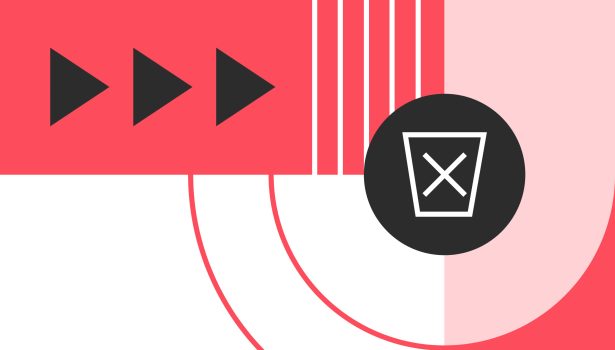 A comprehensive step-by-step guide to data brokers, part 2
If you don't yet know that data brokers AKA people-search sites can get you in trouble by sharing your sensitive info online and that removing it is the only way to protect yourself, take a minute to read the first post of our data broker series here.
In this guide we'll give you some practical data broker removal tips and explain how to delete your information from the web in two ways.
Before you start
1. Create a temporary email account
Why? Many data broker sites require signing up to claim your profile in order to remove it.
We strongly recommend using temporary disposable email services like guerrillamail.com, mytemp.email, tempmailaddress.com, and others. You can also create a temporary email address on any email domain of your choice. The temporary email address will keep your regular email safe and protect your real inbox from spam.
2. Find out which data brokers share your personal information
How can you discover where your information is exposed? There are two ways:
Google yourself. Type your name + city or your name + city and state. Search and see which people-search sites have shared your data.
Have Onerep check your name on data broker sites. The tool will take a quick scan of 199 websites and display the results on an easy-to-read dashboard.  

3. Determine your strategy
Once you've got your search results, you can start removing info from data broker sites like Whitepages, MyLife, Spokeo, Truthfinder, BeenVerified and others.
Keep in mind that your private details aren't just on popular websites, but spread all over the web — on numerous people-finder sites.
Want our advice? Target the most popular webpages first because they get the most visitors.
Read on for advice on how to manually remove your data from the most popular data broker sites.
Opt-out instructions for top data brokers
Whitepages opt-out

Whitepages.com is a popular people-finder engine — it's visited by almost 40 to 50 million people every month.
The site gives free access to your current address, landline numbers, previous cities of residence, your relatives, and associates.
To make matters worse, paid users on Whitepages get the whole nine yards: your mobile phone numbers, full address history, property ownership info, professional licenses and permits, bankruptcy info, liens and judgments, criminal records, as well as confidential background checks.
To get removed from Whitepages, you need to verify your identity via a phone call. The whole procedure takes up to 24 hours. Read detailed manual instructions here.
But beware:
There is a probability that your profile will be reinstated on whitepages.com over time. Make sure you revisit the site in a few months to check if this has happened.
Spokeo opt-out

Spokeo has around 21 million visitors per month.
And anyone can see your previous locations, relatives, and aliases. A Spokeo subscriber will have access to your phone numbers, email addresses, physical addresses, marital statuses, and education level.
But it doesn't stop there!
Spokeo also reveals who your relatives are, social network profiles, property value, and property ownership info.
Want to remove your info? It will take you around 48 hours. The process involves getting emails and visiting the Spokeo opt-out page. Don't worry if you don't know what to do when you get there. Just follow this link for our instructions on how to opt out of Spokeo.
Onerep stats show that your profile on spokeo.com is likely to be reinstated in 111 days.
MyLife opt-out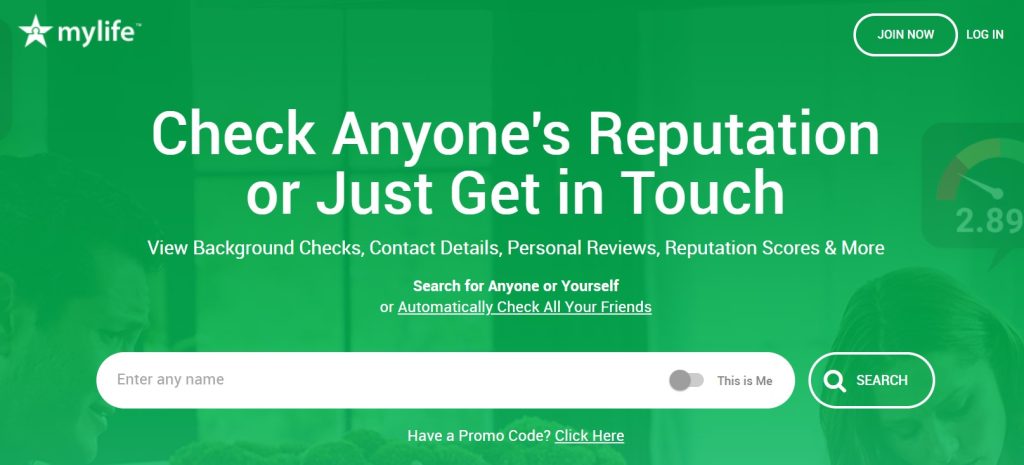 Mylife.com is a massive data broker pretending to be a social media website — over 18.5 million people visit it monthly.
And the amount of info shared on this site is crazy:
They begin your profile with your address, phone number, net worth, and even the model of your car, and complete it with criminal background history, bankruptcies, lawsuits, and liens.
MyLife also encourages everyone to leave a personal review of your character and reputation. Such reviews can be posted anonymously by dissatisfied former employees or angry exes. Simply by anyone who holds a grudge against you!
It may take five days to remove your data from mylife.com. You can do it two ways: via a phone call or an email. Follow our instructions for more info on how to opt out of MyLife manually.
According to our statistics, people's profiles on mylife.com tend to reappear in 153 days.
BeenVerified opt-out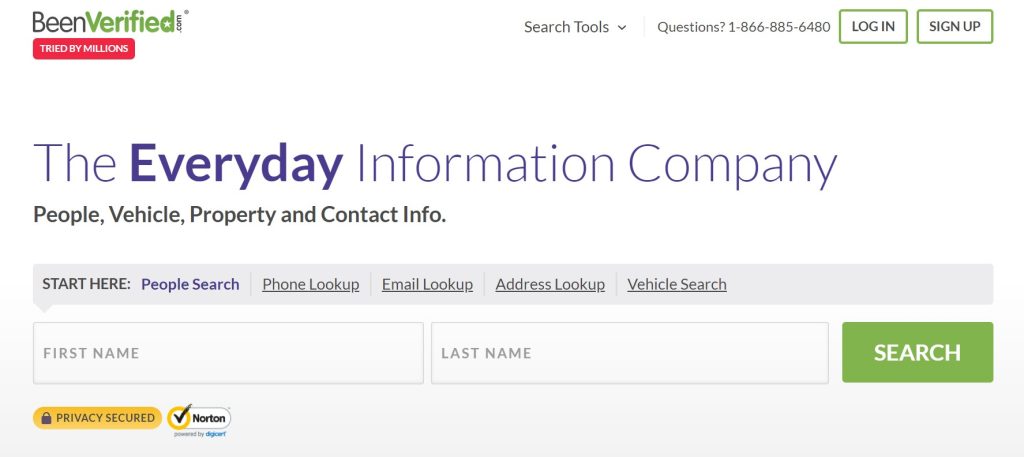 Beenverifired.com has around 18 million visitors every month. And any BeenVerified visitor will see your age, location, aliases, and family members.
A paid subscription enables access to your background info, including all variations of your name, your family and people associated with you, your address history, property reports, phone numbers, criminal record, convictions, and much more.
Removal from BeenVerified requires several steps, including verification of your identity via email. The process can take up to 24 hours. Follow this link for detailed instructions with photos.
It's important to note that your profile on BeenVerified.com may appear again 115 days after you remove your info (on average).
Truthfinder opt-out

Truthfinder has around 16.5 million visitors per month. They do not get to see a lot of personal information for free — only your name, age, location, possible relatives. But the paying subscribers can learn all your ins and outs: possible jobs and business-related info, neighbors, associates, social profiles, photos, current and past property, vehicles, hunting records, criminal and traffic records. Do you want anyone to know that much about you? Probably not. You need to opt out of Truthfinder!
The removal process takes up to 48 hours and requires you to confirm via your email inbox. No phone calls or fax messages involved. Who else loves to avoid phone calls? I do. So big thanks to Truthfinder for keeping us phone haters happy.
Want a step-by-step guide on how to remove your information from Truthfinder? Feel free to use Onerep's instructions!
Keep in mind that your profile will probably show up again in 195 days, according to Onerep statistics.
FastPeopleSearch opt-out
10 million people visit FastPeopleSearch.com every month, which is a scary number to think about! Each one of them can view your current and previous locations, aliases and relatives – for free.
Subscribers can access a lot of data, including detailed contact info, public records, birth details, criminal offenses, and more. So it's essential that you protect yourself and opt out of FastPeopleSearch!
You can delete your profile by visiting their website and following the instructions they give. But it can be quite hard to find those! Thankfully, you can always refer to our guide on how to remove yourself manually.
According to Onerep stats, your profile will probably reappear on fastpeoplesearch.com in 71 days. It's a good idea to check this site regularly. Don't have a lot of time to spare? A Onerep subscription will provide automatic monitoring and removal of your info from this data broker and many others.  
Is the mission accomplished?
Not just yet. But almost. It's very important that you read the facts below.
Fact 1: Removing your profile from top people-search sites does not equal immediate removal from Google.
That's right. It takes up to several days for Google to update its search results and exclude your deleted listings. Don't forget to check in again later to see if Google has stopped showing them. And clear your Google cache before you do to make your Google Search results up-to-date.
Fact 2: Once you remove your profiles from top data brokers, Google will show other personal profiles of yours on other people-search sites.
It is absolutely not enough to remove listings from top data broker sites only. Once Google loses pages from top sites, it pulls up profile pages from other sites into its search results. To remove your name from Google, you need to remove your profile from all people-search sites.
So how big is the problem?
 "According to Onerep statistics, an average person is found on 46 data brokers. Some sites may share several profiles of yours because of name variations that generate new listings. It is essential to remove all profiles if you want to minimize your online presence," says Mikalai Shershan, Onerep's CTO.
The answer?
The problem is pretty big but it can be easily solved via Onerep opt-out guides or Onerep automatic removal tool!
Solution 1: Manually remove your info
Once you've found the sites that have published your data, you need to ask them to remove your info. How? Use Onerep opt-out guides for useful, detailed instructions on how to get your personal info off of these websites.
Solution 2: Let Onerep do the work 
If you don't have the time to remove your data manually, use the Onerep removal tool. It will do all the work for you. 
How does Onerep data broker removal work?
Our tool follows these three steps.
Step 1: Scan the web for your name
Onerep scans 199 search sites to find your "profiles" – pages with your information that were created without your permission.
Step 2: Delete all the discovered listings
Onerep removes your information from all of the data brokers that display it: the tool automatically sends opt-out requests on your behalf. It also keeps you informed about the removal progress. 
Step 3: Monitor the web for your data reappearance
Onerep monitors the web and keeps removing your information: the tool runs regular scans of the 199 websites that display your personal information to monitor your data. If a people-search site relists your profile, Onerep will delete it again.
Now is the time to regain control
No matter how you do it – manually or automatically, there's no time like now to say goodbye to personal info sprawled across the internet!
Wish to explore this topic further? We suggest you check out our article about removing public records. Also, take a few minutes to learn how to protect your privacy on social media and avoid becoming a victim of synthetic identity theft, account takeover, criminal identity theft, phone scams, senior citizens fraud, child identity theft, ssn fraud, tax identity theft, bank fraud, medical identity theft, as well as other cybercrimes involving the exposure of personally identifiable information.