How to ensure data privacy and safety for today's executives
April 14, 2023
Dimitri Shelest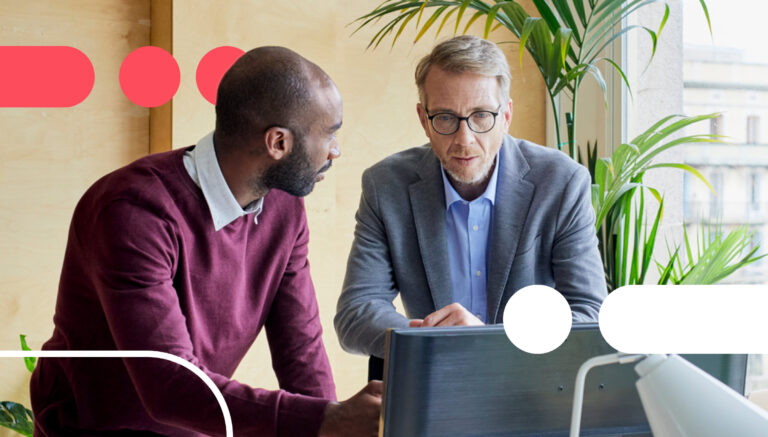 This article was originally published by Forbes Tech Council.

While executive safety isn't a novel concern, it's taken on renewed importance as companies experience a rising volume of threats prompted by political, social, and economic issues.
Executive threats refer to the risks and dangers faced by executives and other high-level employees within an organization. These threats can come in many forms, including physical harm, cyber attacks, and reputational damage.
Many organizations deploy bodyguards, secure transit, and fortified executive offices to combat these threats. Companies set aside significant financial and personnel resources to keep their leaders safe. For instance, Facebook's parent company, Meta, spent nearly $50 million to protect its CEO Mark Zuckerberg and ten other executives.
In a tumultuous security environment, these budgets are increasing. According to one analysis, Fortune companies increased security spending by 64 percent last year, a meaningful metric that reflects growing concerns over executive safety.
While physical security solutions are critical components of an effective risk mitigation strategy, protecting executives online and securing their personal information is also important. Executives have access to a company's most sensitive data and expansive network infrastructure, making them a top target for malicious actors.
Personal data propels these crimes as people looking to compromise executive safety look to leverage a treasure trove of available information to undermine physical and cybersecurity.
The Data landscape compromising executive safety
Personally Identifiable Information (PII) is a readily available resource in today's digital-first environment.
For starters, data breaches are impacting companies of every size and every sector, compromising nearly 109 million accounts in the third quarter of 2022 alone. This stolen data quickly makes its way to Dark Web marketplaces and other distribution platforms, allowing threat actors to quickly acquire and deploy this information in phishing scams, business email compromise (BEC) schemes, and "whaling" attacks.
Many executives are unprepared for these convincing but malicious attacks.
For example, one report found that half of c-suite executives fall victim to a phishing attack, and 82 percent of IT security professionals "worry that their high-ranking executives are still vulnerable to phishing scams."
However, even executives leading companies with copious security protocols in place can expose sensitive information online.
People-search sites compile digital dossiers that are accessible for free or a nominal fee. These websites, which gather information from public records and other sources, collect and display personal information, including a person's name, age, address, and phone number. People-search sites can put individuals at risk by making their personal information easily accessible to anyone with an internet connection. This can lead to privacy breaches, identity theft, and various forms of online harassment.
At the same time, 70 percent of Fortune 500 CEOs have at least one social media account, posting personal and professional information to an expansive audience. Photos can reveal sensitive location data, and oversharing makes a social media account fertile ground for bad actors.
Collectively, data breaches, people-search sites, and social media accounts create a data landscape that compromises executive safety.
Strategies for ensuring executive safety
There are several strategies that companies can use to ensure the safety of their executives. This includes:
Separating communication channels. A separate email address for sensitive information can help keep data secure and reduce the risk of an account compromise undermining personal privacy or business security.
Protecting web browsing. Leverage browser extensions that block trackers, help maintain strong passwords, and encourage other online habits that elevate privacy and security standards.
Removing data from people-search sites. People-search sites are legally required to remove information when requested. While this process can be onerous when done manually, deleting it is essential to improving executive privacy and security. Using a data removal service to opt-out of people-search sites automatically can be a preferred choice if saving time and making sure that personal information stays private is a priority.
Teaching privacy best practices. Training executives to identify and respond to the latest threat trends and risk factors can help them self-advocate for important privacy and security outcomes.
Maintaining vigilance at all times. Companies and executives can't afford to let their guard down. By remaining alert to potential threats, all parties are best positioned to make an impact.
Overall, the best approach to executive safety will depend on the specific risks and needs of the company and the executive. It's important for companies to regularly review and update their safety strategies to ensure that they are effective and responsive to changing threats.
Safety first for all people
Companies are understandably working hard to protect their executives and other employees.
Keeping all people safe, healthy, and happy is critical to their capacity to perform their duties without fear or distraction. The proliferation and widespread availability of personal data make this more difficult for public-facing executives, their families, and their organizations.
Moving forward, protecting executives' physical safety includes protecting their online privacy. It's a critical investment that pays outsized dividends when executed effectively.