How to keep employees safe on the internet
June 9, 2023
Iryna Slabodchykava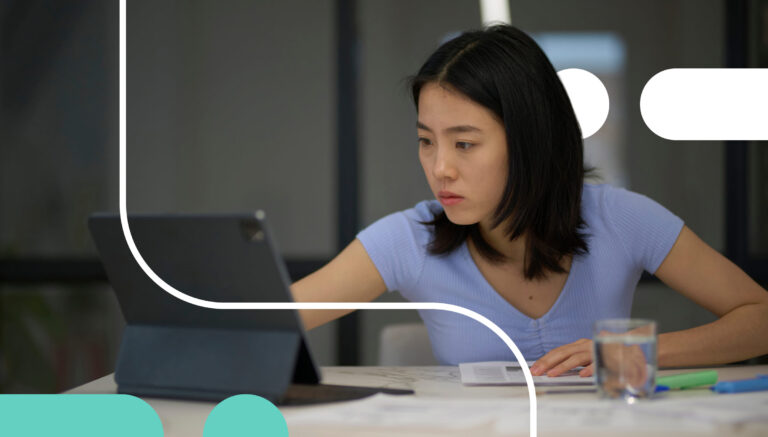 Every day, 300 million personal name searches are conducted on Google. What makes them productive is an expansive ecosystem of people-search sites dealing in information about literally every adult American. Their partnership with Google allows the websites to quickly provide all kinds of private information including home addresses, phone numbers, emails, dates of birth, family members, income ranges, and so much more. Armed with these details, anyone can be a threat – bad actors, (former) colleagues, disgruntled customers, unhappy patients.
And this is not just a consumer or end-user problem. Supporting employee privacy and security is often a key element in safeguarding businesses and public sector organizations. More and more entities understand the connection and try to solve the dilemma of keeping employees safe despite all the personal information exposed about them online. Our privacy expert Mark Kapczynski understands the challenge and has a few tips to share for organizational best practices, how OneRep can help, and what else companies can be doing to protect their workers' online privacy.
Watch Mark's latest webinar where he explains in detail how personal information gets on the internet, how it can lead to crime and what can be done about it. Short summary of the recording below.
Why exposure matters
The risks of personal data exposure can be both inconvenient and dangerous, including:
Harassment and stalking. Government officials have advocated for laws supporting people who experienced stalking or harassment because of people-search sites or search engines. However, these platforms still collect and post people's personal information.
Home attacks. Location information is readily-available online, enabling bad actors to perpetuate everything from swatting and doxing to a targeted home invasion.
Identity theft and fraud. Identity theft, scams, and fraud incidents are at an all-time high, made possible, in part, by easily accessible personal information online.
Spam. People and companies are inundated with spam phone calls, phishing scams, and other obnoxious, unsolicited communications.
Studies show that employees are more likely to stay with an employer who genuinely cares about their safety. It's simple – people don't want to be harassed or stalked just because of their occupation. When they are safe and happy, they want to care for customers and clients, pursue bottom-line priorities, and engage with thriving teams. That's why lots of companies care about creating a safe environment for people to do their jobs successfully. They can get ahead of this problem by taking a proactive approach to identifying employee information on the internet and taking steps to have it removed.
How exposure happens?
There is an entire value chain that makes people a profitable business.
As people live their lives online, they create digital data breadcrumbs stored online by websites, publishers, and data brokers. Every view, click, and keystroke contributes to this deluge of online information. Even seemingly private interactions, like opening a bank account or applying for a loan, supply sensitive information to an expansive data network online that includes public records, financial records, and demographic and behavioral modeling.
Aggregators pull from thousands of sources to build master databases of regulated and unregulated data. People-search sites buy people's unregulated data, optimize it for Google, and sell it to anyone who searches for it.
The process is surprisingly simple.
Google indexes billions of people-search site pages, making personal information easily discoverable by anyone including social engineers and online criminals who can use details like your home address, email and phone number, age/DOB and other demographics to form a credible synthetic identity of you in order to impersonate you, bait you, or commit even more violating crimes against you.
Best practices for protecting privacy & online safety
Fortunately, there are steps that individuals and companies can take to keep themselves safe online and off. Here are several things that can help protect employee privacy and online safety that employers should be aware of themselves and always remind their workers about.
#1 Dark web monitoring
These services actively scan through the shadowy corners of the internet, alerting you if your personal or company data surfaces where it shouldn't. It's a proactive shield against data breaches and identity theft.
#2 Safe social media practices
Make sure profiles are private, only accept requests from known contacts, refrain from over-sharing personal details, and resist the urge to geotag your current location. These steps mitigate risks associated with public exposure.
#3 Sensible online and offline shopping habits
Thoroughly read the terms of service before making purchases, and provide dummy information for non-legal documents whenever possible. This reduces potential avenues for data misuse.
#4 Safe browsing habits
Understand the impact of content consumption on privacy. Many websites track your behavior, so use incognito mode or privacy-centric browsers to limit data collection.
#5 Burner email addresses & phone numbers
These are especially important to use when signing up for services you may not fully trust. This keeps your primary contact information out of potentially risky databases.
#6 No full names in email addresses
It's an easy yet often overlooked measure that can significantly bolster personal privacy.
#7 Services that scrub your personal information from Google & the web
OneRep can remove exposed personally identifiable information (PII) from Google and over 190 people-search websites. With the three-step process OneRep uses, our platform detects and removes personal data (and keeps it removed) from the internet:
SCAN 190+ sites to find where the individual is exposed
ERASE personal information from these sites
Continuously MONITOR each of the 192 sites to keep sensitive information private.
All this reduces anyone's digital footprint and helps prevent unwanted surveillance.
Stay safe together
The ever-increasing digitalization of our lives has led to unprecedented threats to personal safety and privacy. Individuals and businesses must be more vigilant than ever in securing their online presence.
Remember, in the digital age, privacy is not a luxury. It's a fundamental right and an integral part of overall security that protects companies and people working for them from potential bad actors, identity thieves, and spammers. Let's work together to foster a safer and more secure online environment for everyone.
To learn more about employee privacy on the internet, visit https://onerep.com/business/benefits.