OneRep launches reimagined Corporate Plan for better privacy protection
May 18, 2023
Iryna Slabodchykava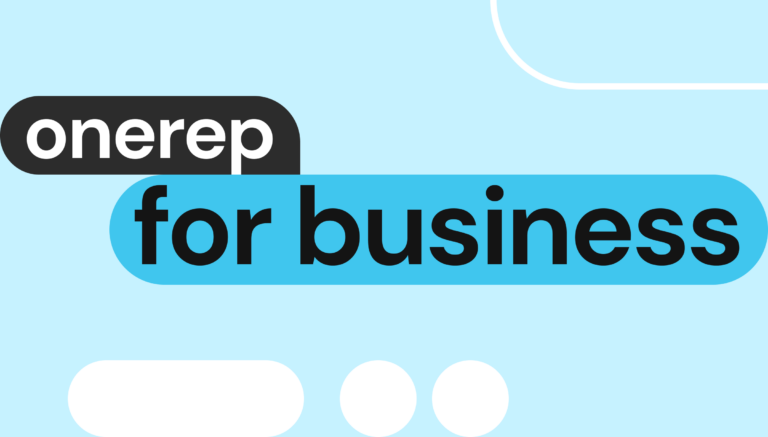 Privacy is a fundamental right, and both businesses and people working for them are safer when employees' personal information isn't readily available on the internet. This is what we firmly believed in (and still do!) when we released the OneRep Corporate Plan in 2020. The demand was stunning, and it prompted us to take employee privacy protection to a new level to keep helping companies fight security risks and make it easier and more transparent than ever before.

To achieve this goal, OneRep has rolled out a major upgrade to our Corporate Plan, which includes a reimagined Admin Dashboard built in the same spirit of simplicity that our consumer product is known for while boasting more robust, useful features that are just as easy to use.
New Corporate Plan capabilities
This is a free upgrade with new features and streamlined processes for corporate customers. Our initial product for business, the company account, provided enterprise clients with two account tiers, an admin account managed by a company administrator and personal accounts for individual employees and/or family accounts for employees and their family members. We've added new UX and more robust functionality to this setup.
#1 Two-fold, powered-up admin experience
Now, a single form lets administrators safeguard their own privacy too, not only manage their company's corporate account. One button press is what it takes to switch between two dashboards where admin's personal privacy protection and team management happen. As simple as that – an administrator can check their own removal progress and get other privacy protection insights in their personal account and then go to the Admin Dashboard to manage their team members, invite new people, see how OneRep is doing removing their team's personal information and so much more.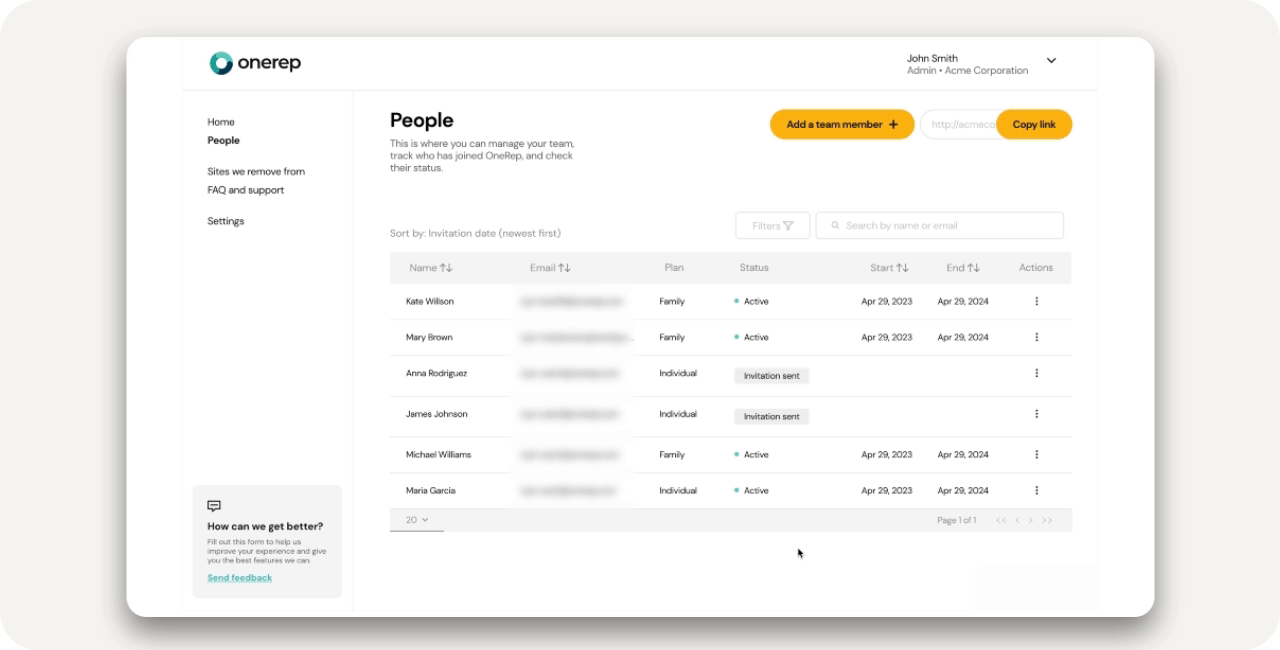 #2 Individual and bulk employee onboarding
Inviting employees to activate their accounts has never been easier. And we mean both – individual and multiple team members. Here are three easy ways administrators can add new people.
Inviting individual employees: Email an invitation to a colleague to join the Individual or Family plan (or let them choose the plan when onboarding) with the 'add a team member' button. Once the invitation is sent, employees can use it to activate their OneRep account.
Inviting multiple employees with a link: Administrators can now invite more than one team member using a new 'link sharing' feature. With the Link sharing, the onboarding takes a single URL – admins set it up so their colleagues can join (or choose and join) either of the OneRep plans, and then copy and share the link with as many employees as needed via email, messenger or any other means.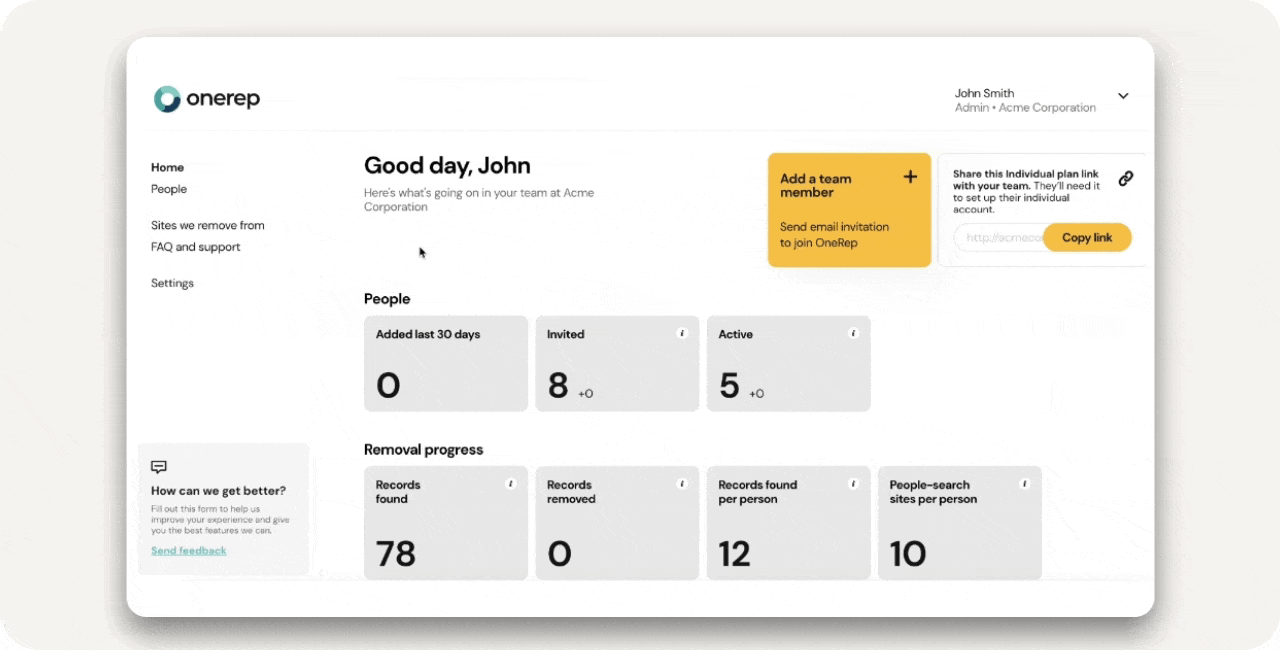 Adding multiple employees with a CSV file: Bulk invite new team members by uploading a CSV file with their full names, plan details and email addresses to send invitations once the file is imported.
#3 Resending and revoking invitations with one click
Account administrators can easily "resend" invitations to employees to activate their accounts, ensuring that nobody goes overlooked and everyone has easy access to powerful privacy protection functionality. By the same token, administrators can revoke invitations right from the new admin dashboard if they no longer need certain team members to join OneRep.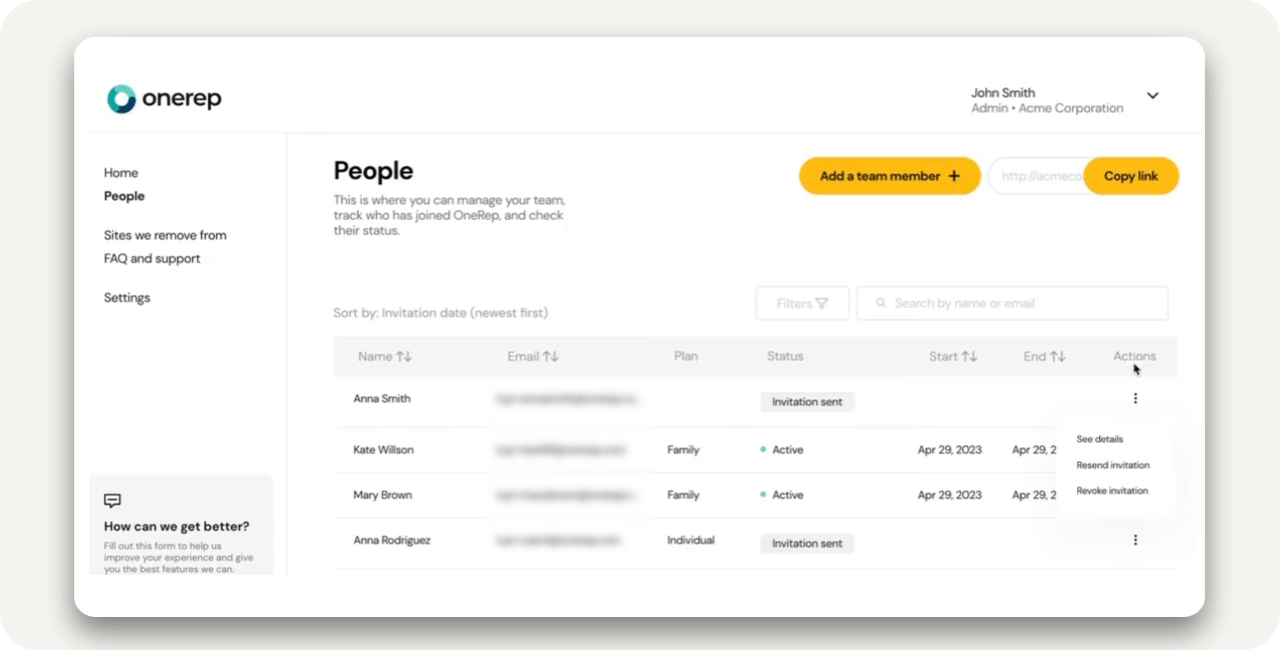 #4 Sorting team members for better visibility
The new admin dashboard simplifies and streamlines corporate account holder actions to make account management more transparent than ever before. One of the mechanisms, OneRep's detailed filtering and sorting system allows the admin to arrange existing team members by subscription statuses and/or plans to get a clear overview of the account and make sure no team member is overlooked.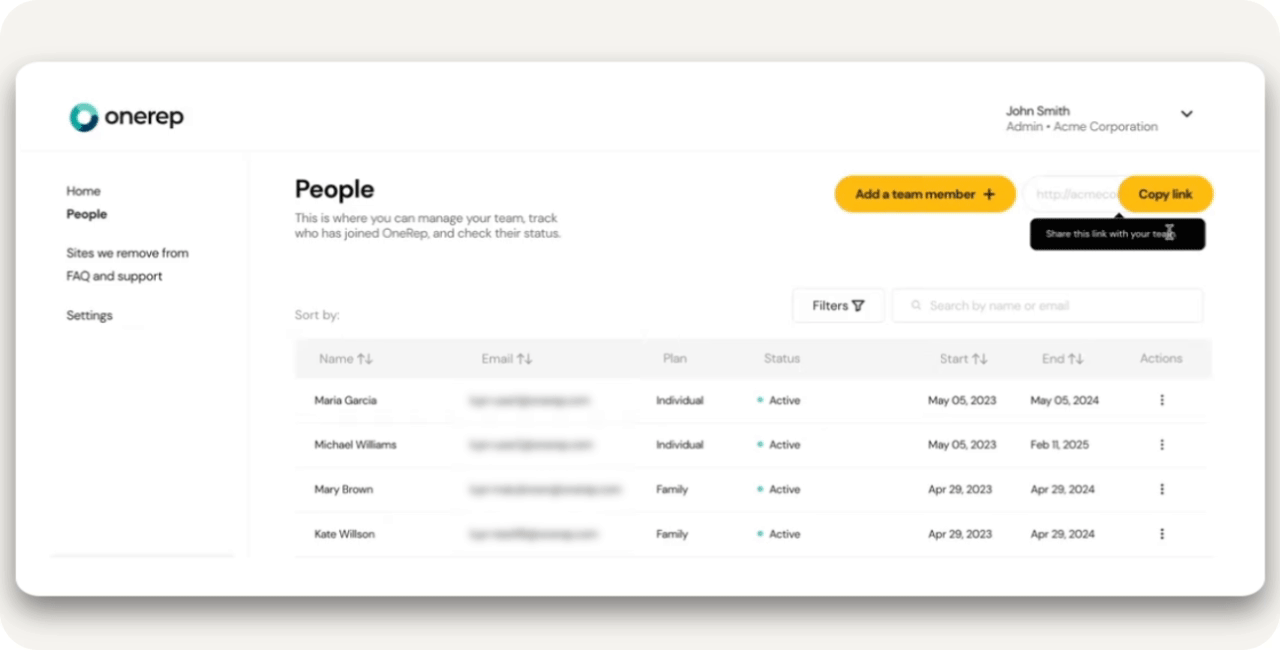 #5 Canceling subscriptions and terminating ex-employee accounts for smooth staff changes management
The account dashboard puts admin users in control of a new "cancel subscription" feature to end a subscription without a yearly auto-renewal. Administrators can also terminate an employee account to transition the remaining OneRep subscription terms to their personal email account. This is especially useful when an employee decides to leave the company and wants to keep their subscription that is still active.
#6 Plan change flexibility to support employees and their families
Companies can now choose to mix and match individual and family subscriptions. Flexibility doesn't end there – employees can switch between plans even after they set up their accounts, all without the administrator's assistance. A simple tweak of the admin account settings will do the trick.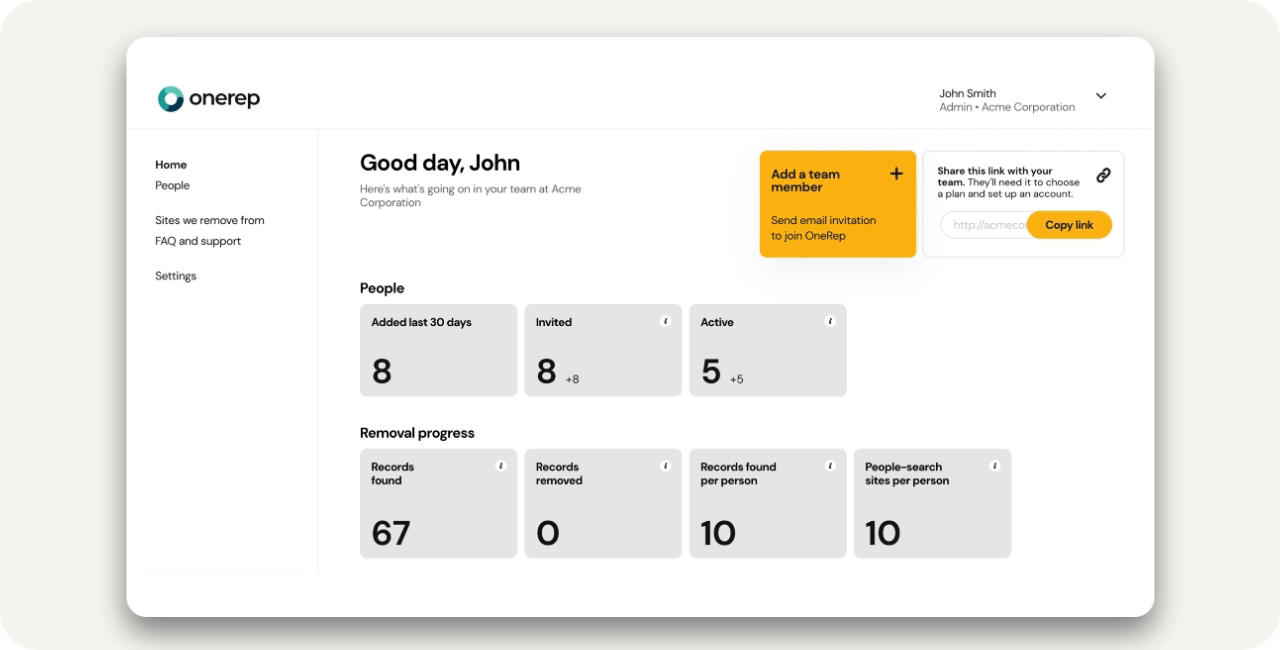 #7 End-user privacy protection
Admins can never see their users' PII, so end user's personal information stays iron-clad protected. The only piece of information identifying a team member that's available to the administrator is, in fact, the team member's corporate email address.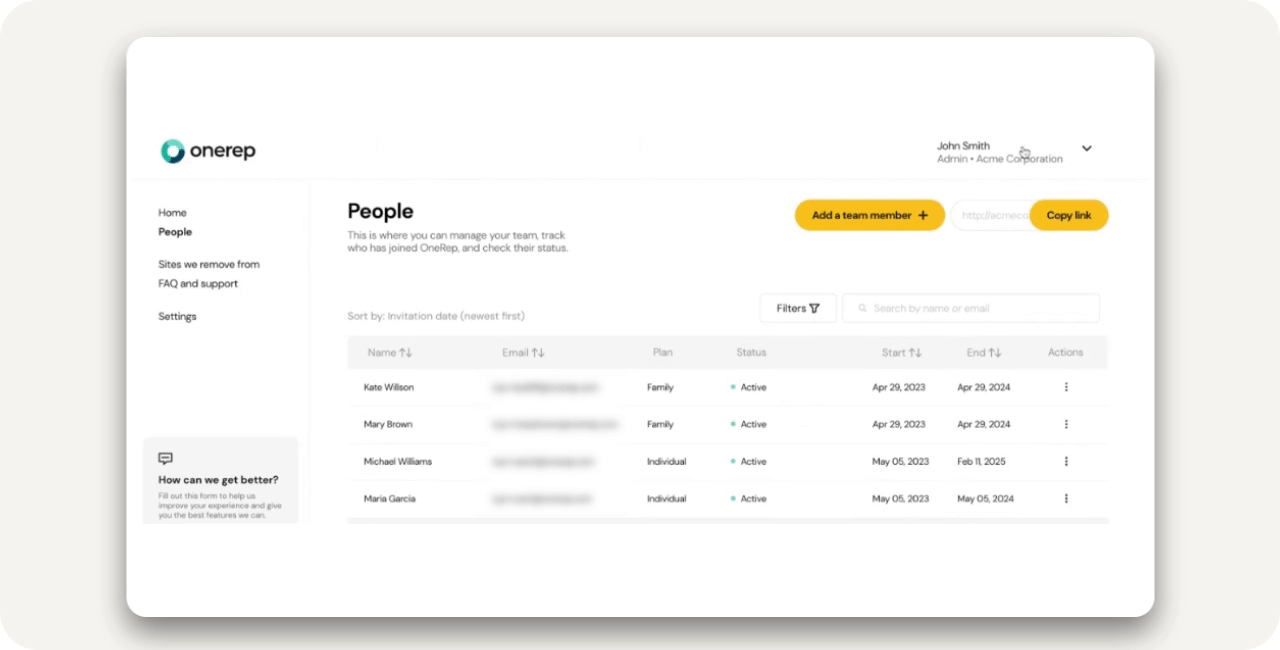 #8 Useful progress data for the entire team in aggregate
Company statistics are collected and conveniently displayed within the administrators' reach – they can, at any time, see how many people were invited and got onboarded in the last 30 days, how many records were found and removed, and how many data brokers share their team members' information, etc.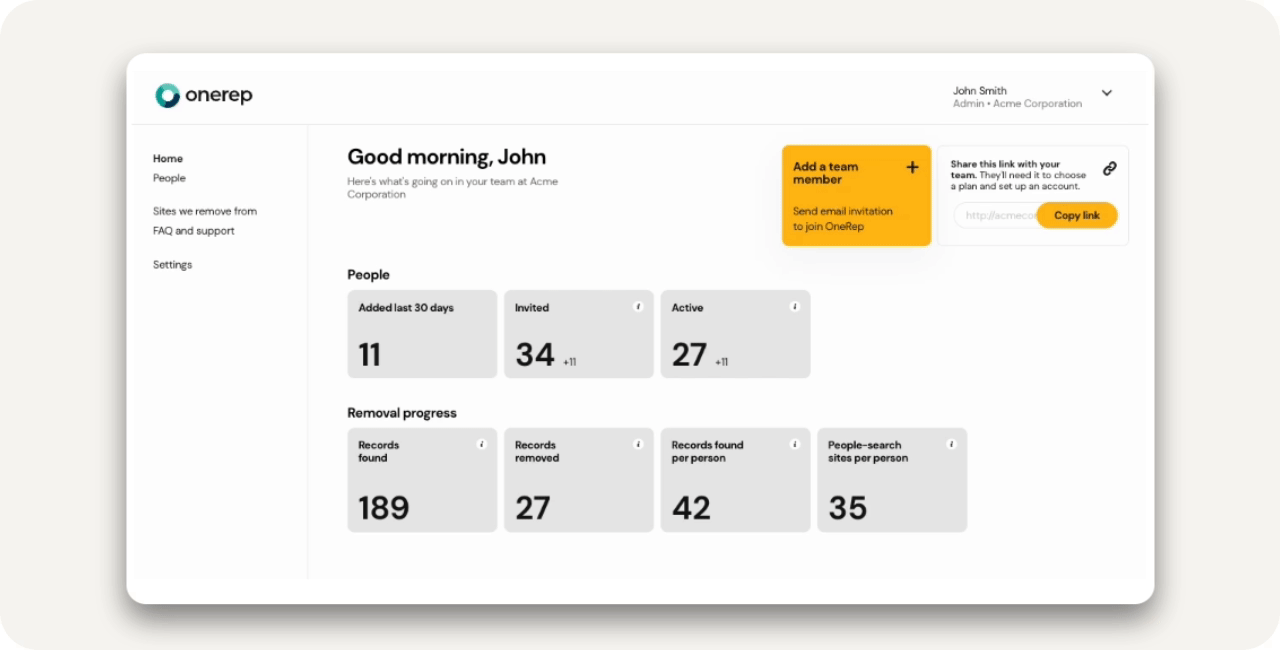 #9 Individual removal results for each team member
Along with the aggregated statistics for the entire team, admins can easily see removal results for specific users. They can also track their own progress if they choose to protect their privacy along with their team members.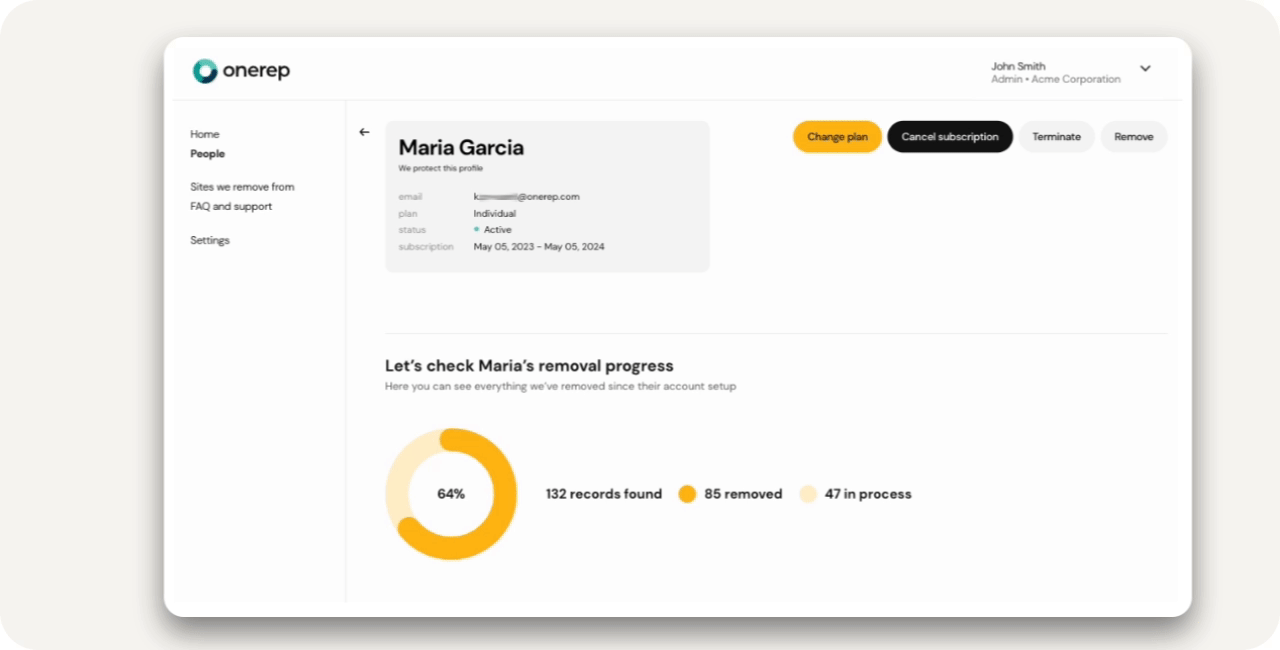 Get started today
With the launch of our reimagined Corporate Plan, OneRep is here to help companies and their employees stay protected from multiple online threats.
For a detailed look at how to use the new dashboard with all its features, please see the admin user guide, or visit onerep.com to learn more.