Published September 29, 2020
read
5 ways social media influencers can protect their online privacy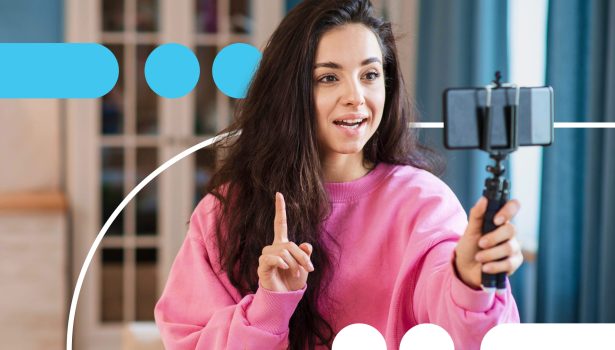 Are you an influencer? Learn how to protect your online privacy in five simple steps.
At a time when nearly half the world's population has a social media account, slick and savvy social media influencers are wielding the popularity for a profit.
It also comes with some serious cybersecurity challenges. 2020 has seen an unprecedented number of data privacy threats. In June, 100,000 social media influencers had their data partially leaked when their marketing firm, Preen.Me, was breached. The incident came on the heels of a May Instagram breach, the most popular and important platform for social media influencers, which compromised the information of tens of millions of users and influencers.
In this environment, it's clear that social media safety requires influencers to take action to protect their privacy. Not only can reputational damage be catastrophic to their career, but these breaches can lead to online or in-person harassment, fraud, identity theft, and other security concerns.
Fortunately, there are steps that every social media influencer can take to protect their privacy and personal information. Here are our five tips to help ensure social media security.
#1 Remove your personal information from the web
Being a successful social media influencer necessarily means sharing your life with an expansive digital audience. However, that doesn't mean that your personal data and private information should be accessible to anyone. People-search sites are a treasure trove of personal data, available to bad actors and those with bad intentions who can use this data to track influencers, which can result in doxing, harassment, stalking, or swatting. Onerep removes your personal information from the internet by automatically deleting digital records from 199 data brokers. To date, we've discovered and deleted more than a million public records exposing sensitive contact information, family details, and other personal data. We can help restore privacy for social media influencers by making sure that their public-facing personality is the only thing consumers can access. 

#2 Secure your accounts
In addition to the numerous influencer-specific data breaches this year, more than 15 billion stolen login credentials are currently available on the Dark Web.
Consequently, bad actors often don't need sophisticated hacking software to infiltrate influencer's accounts. Instead, they rely on readily-available information that gives them front-door access to critical accounts.
In response, influencers should follow account security best practices, including:
Using a strong, unique password for all accounts
Updating login credentials regularly
Enabling two-factor authentication on all accounts
Bad actors abound in users aren't entirely powerless to protect their privacy, and securing all accounts can go a long way toward keeping personal data secure.
#3 Respond to the latest cybersecurity threats
Like the social media environment, today's cybersecurity risks are ever-changing and always evolving. For instance, since the onset of COVID-19, the number of phishing scams has soared by more than 350%.
Consequently, influencers should be especially vigilant about verifying the authenticity of incoming messages and unsolicited communications. By actively responding to the most prominent threats, influencers can effectively guard themselves against the most likely risks to compromise their information and privacy.
#4 Know the opportunities and pitfalls of your technology
Social media influencers benefit from the incredibly powerful technology in their pockets. However, this technology can undermine data privacy efforts when not managed correctly.
Social media safety requires regularly evaluating each social media platform's privacy standards. These services are not incentivized to protect personal information, and their shifting privacy standards can undermine an otherwise effective social media security strategy.
Specifically, it's important to review preferences related to:
Location sharing
Photo sharing
Information accessibility
Public/private settings
Don't leave your data privacy up to chance. Perform regular assessments of your social media platform's privacy standards, and adjust your settings accordingly.
#5 Embrace a privacy-first mindset
Sharing on social media can feel like second nature. However, a commitment to personal privacy means pausing before posting and reviewing content for unwanted exposure. For instance, does a photo reveal your location, a comment reveal your contacts, or a "like" indicate your associations?
Oversharing is more than a social media faux pas. It's a simple way that many influencers hinder their own privacy efforts, often without even noticing. A privacy-first mindset gives precedence to caution and intentionality over carelessness and immediacy.
Bottom line
Social media safety means taking steps to protect your privacy online. In an environment that routinely undermines this priority, influencers need to proactively protect their personal information.
Onerep can help you get started. Visit our website to see what information is already available and begin removing private data from the web.